Home has always been important.  However, 2020 taught us that home represents a lot more than we thought: a place to live, work, learn, and shelter from danger in ways we may never have considered.  What 2021 is really teaching is that time outside the house is also crucial.  Cabin fever is getting intense for even the most introverted homebodies.
Many newcomers who have made Hamilton home in the past year have not yet had the chance to explore the city because of the lockdown and stay-at-home orders.  Under normal circumstances, especially in the cold winter months, we would recommend museums, wine tours, and art crawls.  Since things are anything but 'normal,' we have to get creative, and seek balance in safer ways for now.
Fortunately, there is plenty to do within the boundaries of the current restrictions.  If you have been wondering what to do in (and around) Hamilton this winter, here are some of our favourite ideas:
LAYER UP AND GET OUTSIDE
Even on the coldest days, a walk out in the fresh air can be therapeutic – as long as you're dressed for it!
Hamilton has nature trails leading to many of its well-known waterfalls.
Tiffany Falls and Albion Falls are some of our favourites. (Here's a tip:  Go early in the morning or on a weekday, if you can – parking can be scarce during peak times.)
The Royal Botanical Gardens also offer almost 30 km of nature trails in Hamilton and Burlington.  While the RBG buildings are closed, the serenity of the trails is still available for your enjoyment!
REDISCOVER ICE SKATING
We don't know about you, but outdoor ice skating was a natural part of winter while we were growing up.  Somewhere along the way, indoor arenas took over and we forgot that we could find ice outside!
This year, with indoor activities being limited, families are, once again, strapping on their blades and skating in the open air.  To stay safe at city rinks, you have to book your time, which you can do here.
These are the four skating rinks that the City maintains, which are open for use:
In addition to these municipal rinks, there are 41 other community (volunteer-run) rinks around the City.  For a full list of these, click here.
If you prefer a drop-in, first-come-first-served arrangement, there is the option of an hourlong skate at Pier 8.  A maximum of 25 people can skate on the ice at a time, but there is no pre-registration.
Pro tip:  Skating is the very best excuse for hot chocolate ever invented!  Just saying…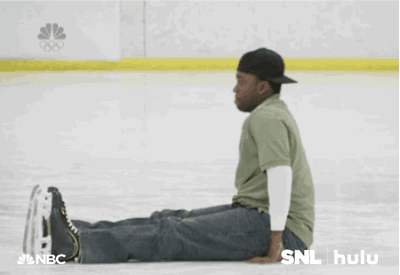 TOBOGGANING – IF YOU DARE
There is no better way to feel like a kid again than to fly down a tobogganing hill on your sled!  (And if you land wrong, probably no better way to feel your age…but the kids will still love it.)
Hamilton approves four hills for tobogganing:
Be sure to follow all safety tips to ensure that you have a great time.
GET IN SHAPE – STAIR CLIMBING!
Hamilton's topography, with the beautiful Niagara Escarpment ridge running through and dividing the city into "upper" and "lower" sections, allows for several sets of public stairs.  We may not have as many sets as, say, San Francisco, but the five public staircases in our city are just as effective at getting your heart pumping and your muscles  moving!  They're a great place to get in a workout in a place where the beauty of each season is on display in its turn.
Choose your workout spot:
Lace up your comfy shoes, bring a water bottle, pace yourself – and don't forget to stretch before attempting these stairs!
HAMILTON CITY OFFERINGS
Knowing this could be a very long, dull season for the winter-weary and those afflicted with serious cabin fever, the City created the Winter In Hamilton program to encourage safe outdoor activity.  Check the site for activities that are not included in our list – and mark your calendars if you're feeling if seasonal fatigue is setting in.  Spring is really right around the corner – and that will bring plenty more fun activities to do in and around Hamilton!
Want More Content Like This Delivered to Your Inbox?
Sign Up Below! 🙂